Incineration plants could be fitted with carbon capture tech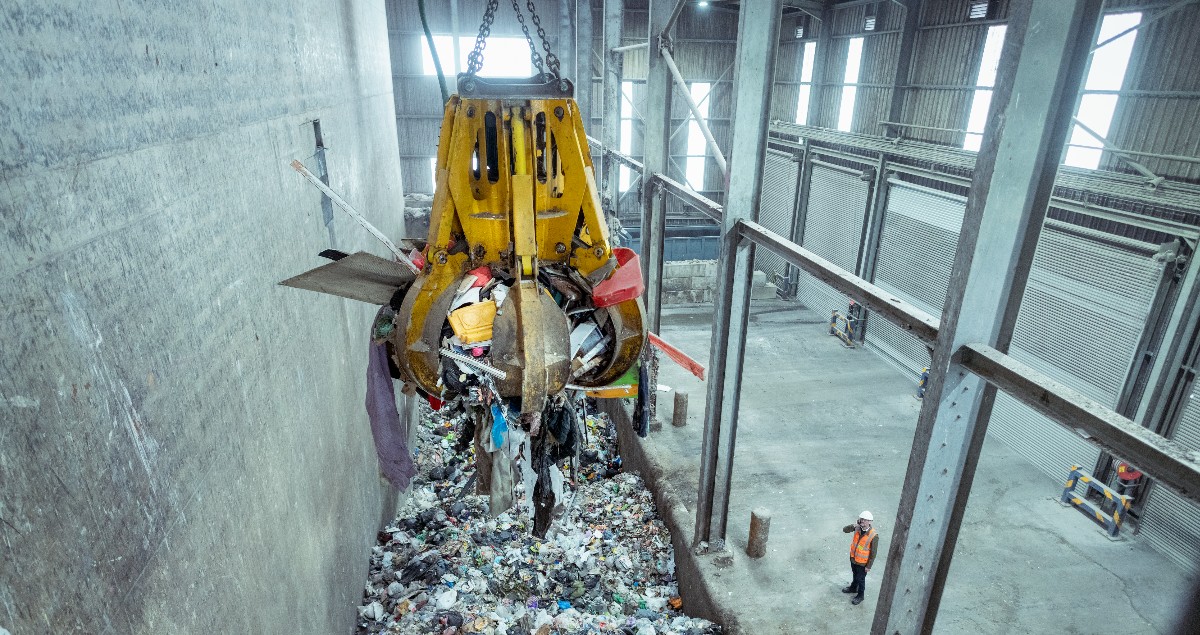 This article was licensed through Dow Jones Direct. The article was originally published on The Straits Times.
A national feasibility study on carbon capture at waste-to-energy (WTE) plants should be completed by the second quarter of 2024, said the National Environment Agency (NEA).
Conducted by WTE developer and operator Keppel Seghers and NEA, the study will also explore setting up a pilot carbon capture facility integrated with selected WTE plants to validate shortlisted carbon capture technologies.
Carbon capture is the process of trapping and storing emitted carbon dioxide (CO2) to mitigate its impact on the environment and climate change.
CO2 typically makes up 10 per cent to 15 per cent of the emissions from WTE plants, said Mr Yeo Tze Yuen, a senior professional officer in the food, chemical and biotechnology cluster at the Singapore Institute of Technology.
Keppel Seghers completed a carbon capture feasibility study in 2021 for the Runcorn WTE plant in Britain, which it also built.
The plant will be one of the world's first to have carbon capture technology, which is expected to be deployed by 2025 to remove about 900,000 tonnes of CO2 a year, half of which will be removed from the atmosphere.
Mr Yeo said the Runcorn plant can be used as a model template for the pilot facility in Singapore.
"By working closely with Keppel Seghers, NEA will have significantly reduced the many risks that arise from designing and operating a new plant from scratch," he said.
Keppel Seghers is leading a consortium that is developing the Tuas Nexus integrated waste management facility. When the first phase of the facility is ready by 2025, it can incinerate up to 2,900 tonnes of waste daily.
Heat from incinerators can generate 200MW, enough to power 300,000 four-room HDB flats when fully operational, making it Singapore's largest WTE plant.
A 6.3ha site in Tuas Avenue will be available in 2026, when demolition of the former Tuas Incineration Plant is complete.
The plant was decommissioned in February 2022 after 36 years of operation, and NEA has said that it is looking into the site for future waste management facilities.
This site, should carbon capture be rolled out in the pilot or eventually at scale in WTE plants, could potentially be used for businesses that use or process captured carbon dioxide, said Mr Yeo.
For instance, a concrete manufacturing plant built on the site could use CO2 to cure the concrete, a process that makes it stronger and more durable.
Incineration ash from the plants in the Tuas vicinity can also be treated with CO2 to convert it into a solid form suitable for construction use, he added.
This would also reduce the amount of incineration ash sent to Singapore's only landfill on Semakau Island, which is projected to be full by 2035.
Another option would be to set up a facility that uses renewable energy to utilise the captured CO2 to produce green fuels for Singapore's aviation or maritime sector, said Mr Yeo.
Should CO2 volumes be larger than what is required for on-site industrial use, it could be transported to storage sites or carbon utilisation businesses.
Mr Vinod Kesava, co-founder and chief executive of carbon management consultancy CRX CarbonBank, said that for export, CO2 is usually liquified at minus 56.6 deg C and pressurised before being transported.
He said it would be more economical to build carbon capture facilities at incineration plants closer to the Tuas jetty, such as the Tuas South Incineration Plant, than at the Tuas Avenue site. Thermal and liquid losses when liquefied CO2 is piped for long distances translate to higher costs, he said.
By harnessing carbon capture, utilisation and storage (CCUS) technologies, the potential pilot study is a start for Singapore to decarbonise its waste management, said Mr Yeo.
"A successful demonstration will serve as a stepping stone for future endeavours to transfer and adapt CCUS technologies for Singapore's local power plants that run on natural gas, whose emissions are much harder to capture compared with other fossil fuels' or emissions from waste," he said.