In a first, Asean allows coal plants to raise sustainable financing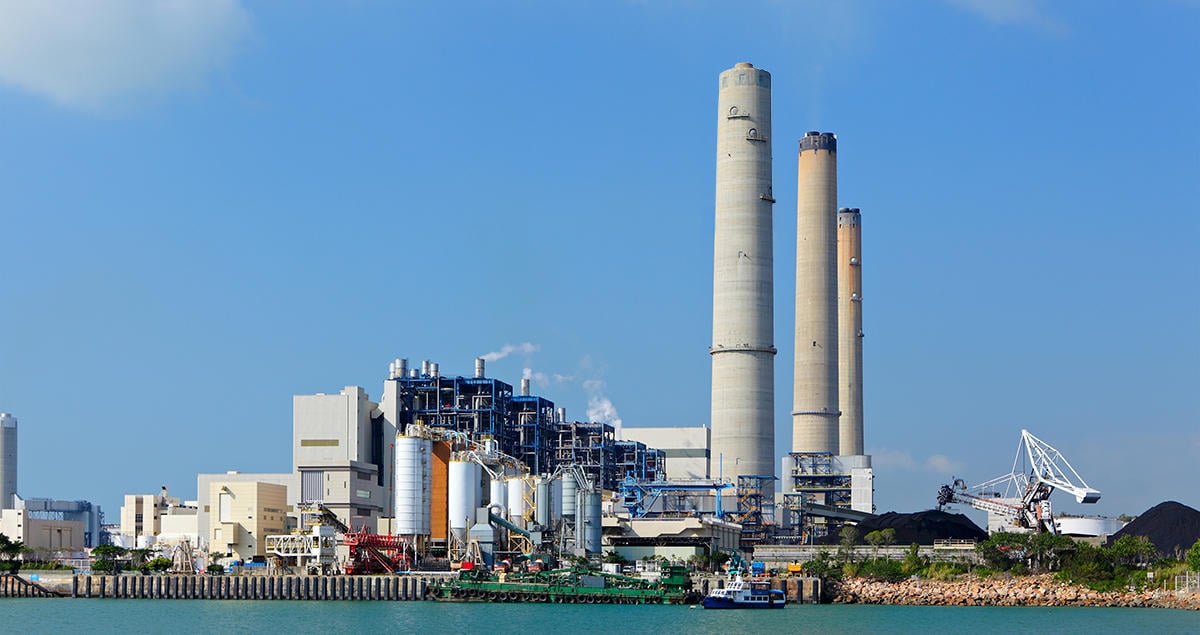 This article was licensed through Dow Jones Direct. The article was originally published on Business Times Singapore.
Update to Asean Taxonomy seeks to give coal-reliant region a way to pay for decarbonisation and a 'just transition'.
South-East Asia's financial-sector policymakers have opened a door for the phasing-out of coal to access sustainable financing.
In a region where coal supplies a quarter of energy demand, the inclusion of coal phase-out in the Asean Taxonomy crucially paves the way for the Association of Southeast Asian Nations' numerous coal-fired power plants to obtain transition financing - provided those assets are retired in a sufficiently timely manner.
The inclusion marks the first time any regional taxonomy has spelled out clear conditions under which coal phase-out can obtain transition financing. While the burning of thermal coal is widely recognised to be a major contributor to global warming, there is also growing acknowledgement of the need for a "just transition" as developing communities are weaned off the fossil fuel.
The update to the Asean Taxonomy, released on Monday (Mar 27), seeks to strike a balance by laying out different tiers of conditions under which coal phase-out can qualify for sustainable financing. Those tiers are based on the taxonomy's "traffic light" model.
The lowest tier, which labels the activity as "Amber Tier 3", qualifies coal plants built between 2023 and 2027 that adopt "best-in-class technology", provided that these technologies are affordable, accessible, reliable, and can be implemented within a reasonable timeframe.
From the second tier upwards, only coal plants built before 2023 qualify.
Both the middle and top tiers - classified as "Amber Tier 2" and "Green" respectively - must align with a global warming scenario of 1.5 deg C above pre-industrial levels. But while Amber alignment can be tied to regional or country science-based pathways, the Green alignment must be to the International Energy Agency's 2050 net-zero pathway.
Amber Tier 2 projects must phase out coal by 2050, while Green projects must achieve phase-out by 2040 and satisfy best-in-class technology and feasibility conditions.
All three tiers cap a plant's operational lifetime at 35 years. Because the Amber tiers are intended to facilitate transition activities, there will also be a "sunset" mechanism to make them more stringent over time until they match the Green tier.
The taxonomy specifically noted that coal plants under the energy transition mechanism (ETM) of the Asian Development Bank (ADB) and the Just Energy Transition Partnership (JETP) models should be able to meet the Green criteria.
In the foreword of the latest taxonomy version, Noorrafidah Sulaiman, who chairs the Asean Taxonomy Board (ATB), said the technical screening criteria for coal phase-out are meant to "promote inclusivity without compromising credibility and interoperability".
She added that the regional group overseeing the taxonomy felt a need to respond to the diverse circumstances of Asean member states to facilitate an orderly and just transition, amid growing recognition of the benefits surrounding a managed phase-out.
When approached correctly, the taxonomy's coal phase-out criteria can provide a "powerful tool for transition", she also said, noting that she looks forward to further dialogue with the international community and other stakeholders for effective implementation.
Observers who spoke to The Business Times said the taxonomy provides a level of clarity to the market and allows for ambitious projects phasing out coal by 2040 to receive "green" financing.
Tok Xinying, the Carbon Trust's head of South-east Asia, said "a region-wide taxonomy must strike a difficult balance between ambition and reality".
Citing a strong need for the phase out of coal by 2040 in emerging markets, she said accelerated coal retirement needs to be prioritised in order to address climate change.
"The potential impact in emissions reduction if a well-managed and well-monitored accelerated retirement can take place will be fundamental to our region achieving our net-zero targets," she added.
Victor Nian, co-founder and chief executive officer of the Centre for Strategic Energy and Resource, an independent energy think-tank globally headquartered in Singapore, said ATB's approach is "the right approach, at least for a start".
"In the energy transition journey, we have focused so much on the 'to', but very often, we forget about the 'from', which is the fossil-dominated economy we live in today," he said.
"South-east Asia has its unique circumstances, and we should encourage all opportunities that help reduce carbon emission from our energy system before we embrace an ambitious zero-carbon energy option-only approach in the taxonomy."
However, he pointed out that the region should adopt some "hard benchmarking numbers", such as a maximum emission factor for coal-fired power plants in the taxonomy, although he recognised the challenges of doing so.
By tracking emission factors, the industry can then gradually lower the metric over time towards allowing only carbon-neutral energy options to be adopted in the future, he said.