Green energy transition must leave none behind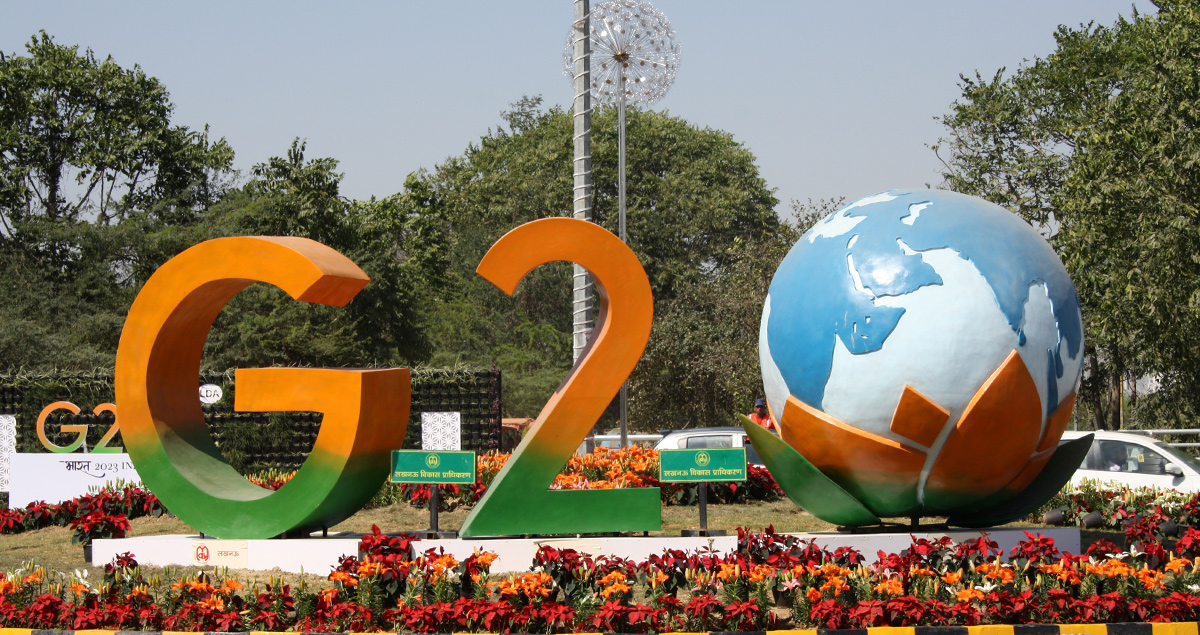 This article was licensed through Dow Jones Direct. The article was originally published on Hindustan Times
India has identified energy transition as one of the key priorities of its G20 presidency, and rightly so. India has assumed its G20 presidency at a time when nations are facing the brunt of the climate crisis like never before. The Ukraine war has also marked a turning point in the global energy markets, thereby providing an opportunity for the world to transition to clean energy sources. G20 countries account for 80% of global carbon emissions.
While many of the G20 members are faltering on climate action, India's aim of reaching net-zero emissions by 2070 and meeting 50% of its electricity requirements from renewable energy (RE) sources by 2030 is a significant contribution to the global fight.
India's rapid energy transition has the opportunity to create a new low-carbon growth model that could be a template for other developing countries to adopt. However, in order for the model to be meaningful, just, and sustainable, India must ensure that this transition leaves no one behind. With the energy system transitioning from hydrocarbons to clean fuels and technologies, the most critical challenge will be faced by the energy labour workforce. Reports say that India's RE sector will create around one million new jobs by 2030, but the present workforce will not benefit from this unless India focuses on skilling, reskilling and upskilling.
While India's Skills Council for Green Jobs, the Green Skill Development Programme, the National Power Training Institute and other formal and vocational training institutions can help develop a skilled green workforce, there is a need to integrate skill training into academic curriculums to ensure the availability of an efficient, skilled and future-ready workforce. Designing short- and long-term industry-led skilling programmes in energy and green technologies, using virtual and blended programmes, can meet industry requirements.
Second, while planning for green skill development programmes, there is a need to shift from a supply-driven to a demand-driven process - a shift that has failed to take off because of the lack of capacity and a centralised means of assessing the skill demand. Decentralised RE is becoming integral to India's energy access solution and could create jobs in rural areas.
Yet a vast pool of India's rural youth has few skill-building opportunities due to the lack of access to formal skill-training institutions. Most training or skilling centres are located in cities. Bringing green skills development training to remote areas will be critical for India to realise its goals. Although efforts have been made to an extent to assess the skill demand in the solar sector in India, there is a need to determine the skills requirements of future sectors with high job potential in green businesses, such as green hydrogen, offshore wind power plants, biomass, biofuels, and large-size energy storage.
Mapping or assessing where the right skill sets and workforce demand will be in coming years, based on the RE potential and targets set under energy policies, will ensure the formulation of more efficient capacity-building interventions and a holistic green skill development road map that can be effectively implemented.
Third, as the G20 community pursues its net-zero carbon emission goals, India must leverage its presidency to push for greater collaborations among the countries on the skill development required to develop green economies. The deficit of a skilled green workforce is a common challenge faced by all G20 nations. India should encourage a concerted effort to share knowledge and best practices to help adopt sustainable models across the region. The regional sharing of online resources and platforms will help facilitate the greening of the workforce. Adequate allocation of development finance will be essential to do the same, especially in developing countries, to meet sustainable clean energy and net-zero transition.
A sustainable, inclusive and robust plan is critical for India's energy transition. India's G20 presidency can emerge as an active force to address many issues facing the global community. A targeted effort towards addressing these issues will mitigate the future development challenges of the green energy transition.
Published by HT Digital Content Services with permission from Hindustan Times.