Europe steps up efforts to secure its gas supply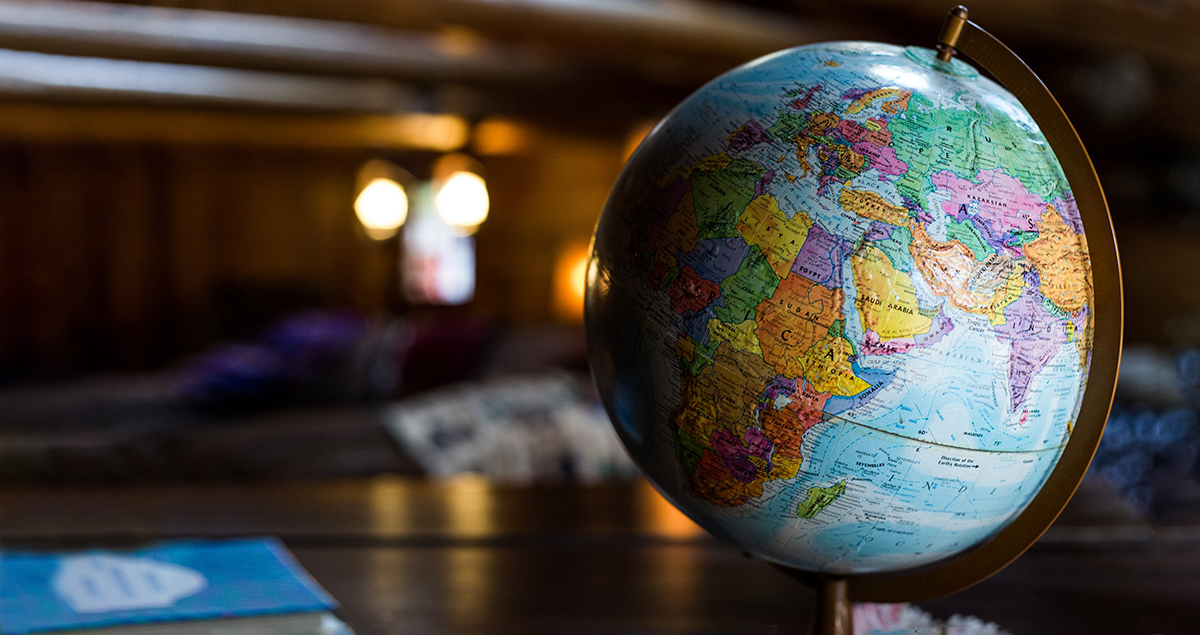 This article was licensed through Dow Jones Direct. The article was originally published on the Wall Street Journal.
BRUSSELS -- European officials are working to lock down energy supplies they would need to keep their economies churning if hostilities around Ukraine imperil natural gas piped from Russia, and have turned to the U.S. for help finding backup sources beyond Moscow's control.
In recent weeks, as Russia has positioned more than 100,000 troops near Ukraine, European Union energy officials have huddled with U.S. counterparts and are jetting to gas producers including Azerbaijan and Qatar to hunt for fallback sources.
European search efforts began in the fall, when the global economic rebound from the Covid-19 pandemic sent gas and electricity prices skyrocketing. Efforts intensified in recent weeks, as Moscow's escalation with Kyiv left European governments contemplating a once-unthinkable scenario of a conflict interrupting the flows from Russia, which provides about 40% of the 27-country bloc's natural gas. Few officials expect that to happen. But the scenario is motivating a quest for fallback supplies to cover an economy that can't otherwise function.
More than two dozen tankers are en route from the U.S. to Europe, lured by high gas prices in the EU. Another 33 tankers that haven't yet confirmed their destinations are likely to mainly head there as well, oil-analytics firm Vortexa Inc. said. "They would only cover a fraction" of Russian supplies if all were lost, said Clay Seigle, managing director at Vortexa.
A Kremlin spokesman said President Vladimir Putin of Russia would take his time in considering proposals delivered by the U.S. and the North Atlantic Treaty Organization on Wednesday to de-escalate tensions. Moscow has put what appear to be final preparations for an invasion of Ukraine by sending medical units to the front, Western defense officials said.
Biden administration officials in recent days have held marathon video calls, trying to persuade buyers in South Korea, Japan and other countries that have already paid for their imports to let the U.S. reroute those shipments to Europe, people involved in those talks said.
The efforts, described by officials in the U.S., Europe and the Middle East, are an attempt to weaken Moscow's strongest leverage over Europe: The continent's biggest source of gas flows from Russia through pipelines that cross Belarus and Ukraine. Countries including Germany and Austria have long resisted diversifying to alternative, more expensive sources of gas outside of Russia.
Moscow has consistently dismissed suggestions that it would cut gas exports.
Russia has, for the most part, declined to sell any gas beyond what its long-term contracts require, frustrating buyers who expected Moscow to be more understanding. Beyond Russia, producers like Qatar say they are maxed out. Qatar also has its relationship with Moscow to consider, a senior Qatari adviser said.
While the U.S. and other nations are technically capable of producing more natural gas, they face bottlenecks in how much they can ship overseas. U.S. LNG export facilities have been running near capacity for months amid tightening supplies around the world, as economies gradually recover from the pandemic and demand roars back.
Not all European governments are as alarmed as Washington and Brussels. German officials said they aren't working on market interventions with the U.S. to secure alternative gas supplies and said the country's supplies are secure.
Many officials in the U.S. and Europe said they doubt Russia would massively cut Europe's supply because that would harm Moscow financially and cement European political will to find other gas sources.
EU officials, however, said there is no room for complacency. A reduction in Russian gas supplies at a time of high energy prices and inflation would provide another shock to the economy and to consumers who are only now recovering from the pandemic. Europeans are highly sensitive to fuel prices, which are steep compared with the U.S. because of taxes and limited local supplies. France, Austria and Hungary are all headed into elections.
The EU's gas reserves average around 42% of capacity, said Gas Infrastructure Europe, an association of companies in the field. Germany reserves are even lower. When full, they cover about 20% of Europe's annual gas consumption.
"Every few years, when Russia and Ukraine square off, everybody in Europe is uncomfortably reminded just how reliant they are on the overland route of Russian gas," said A. Wess Mitchell, former assistant secretary of state for European and Eurasian Affairs, who spent years trying to persuade his European counterparts to diversify their gas supply.
After Russia cut gas supplies to Ukraine in 2009, the EU started making its continentwide pipeline network more flexible, allowing gas to flow in multiple directions. But the network has gaps and relies primarily on supplies from Russia.
European officials are racing to find short-term supplies of natural gas. They believe they could perhaps double the gas volumes pumped from Azerbaijan through a pipeline crossing through Turkey to Southern Europe. That would require installing stronger pumps along the route, work that could be completed quickly if European demand can be locked in. The bloc's energy commissioner, Kadri Simson, will be in Baku at a gas conference on Feb. 4.
Some analysts wonder how long the current fervor for non-Russian gas will last.
For now, Biden administration officials hope to secure more than 10 billion cubic meters of LNG for Europe, one person briefed on the plans said. Several analysts said that amount of gas, which represents about 6% of the gross annual LNG spot market, would be hard to come by.
Europe is already receiving 70% of the U.S.'s LNG cargoes, according S&P Global Platts.