Carbon emissions climbed less than feared in 2022 despite coal resurgence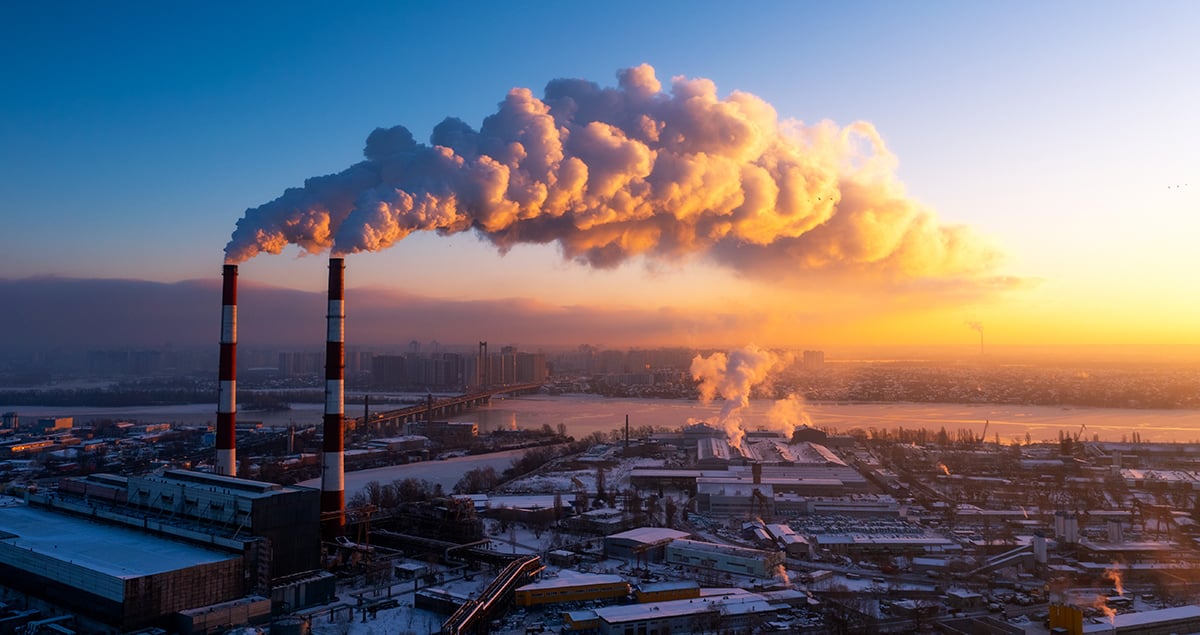 Global carbon emissions inched higher last year, according to the International Energy Agency, but the increase was less than what had been feared as booming demand for renewable energy kept the impact from resurgent coal plants in check.
An analysis by the energy forecaster, whose members comprise many of the world's largest energy consumers, said emissions of carbon dioxide, a greenhouse gas that drives climate change, climbed less than 1% or 321 million metric tons in 2022.
While the increase takes total emissions to 36.8 billion tons, their highest level ever, the increase is smaller than what had been feared following a year in which the global energy crisis sparked by Russia's invasion of Ukraine drove many countries to fire up long-shunned coal and oil power plants.
The soaring price of fossil fuels and concerns about the security of global energy supplies provoked by the energy crisis have also proven a boon for renewable energy sources, the growth of which continued in 2022 and helped to alleviate the rise in carbon emissions, the Paris-based agency said.
Global carbon emissions have grown steadily since the industrial revolution, picking up pace since the 1960s when they stood at just under 10 billion tons. The rate of increase has moderated in recent years amid a shift away from fossil fuels.
The sharp slowdown in economic activity during the Covid-19 pandemic saw carbon emissions slump in 2020 but then rebound sharply in 2021 as most economies increased activity. The latest figures suggest that rebound was a one-off and not the start of a new period of "runaway emissions growth" from revived fossil fuel demand, the IEA said.
"The impacts of the energy crisis didn't result in the major increase in global emissions that was initially feared—and this is thanks to the outstanding growth of renewables," said Fatih Birol, the IEA's executive director. "Without clean energy, the growth in CO2 emissions would have been nearly three times as high."
The figures also are evidence that the energy crisis has only served to accelerate, rather than impede, the rollout of renewable energy sources. The IEA has said that energy security concerns prompted by the war in Ukraine were hastening a shift away from oil, gas and coal and that demand for all fossil fuels would peak in the next decade.
Renewable energy met 90% of last year's growth in electricity demand, the IEA said. New solar and wind projects in 2022 helped prevent 465 million tons of carbon emissions while the growth of other renewable energy sources prevented an extra 85 million tons of emissions, the agency said.
As natural-gas prices surged following Russia's invasion of Ukraine, many countries turned to cheaper fuels such as coal and oil, which also produce carbon emissions. Emissions from natural gas fell by 1.6% or 118 million tons, but coal emissions grew by 1.6%, or 243 million tons, and emissions from oil rose 2.5% or 268 million tons, the IEA said.
China, in particular, has ramped up building new coal power plants and last year began construction on 50 gigawatts worth of coal power. Despite that, the country's emissions edged slightly lower by 0.2%, the IEA said.
China has also heavily invested in renewable energy sources on a scale that dwarfs its fresh investments in coal. While that has helped moderate its emissions, a sluggish economy and Covid-19 lockdown measures that lasted for most of the year likely also depressed CO2 emissions, factors which aren't expected to continue into 2023.