Big policy moves turn spotlight on South-east Asia's renewables in H2 2023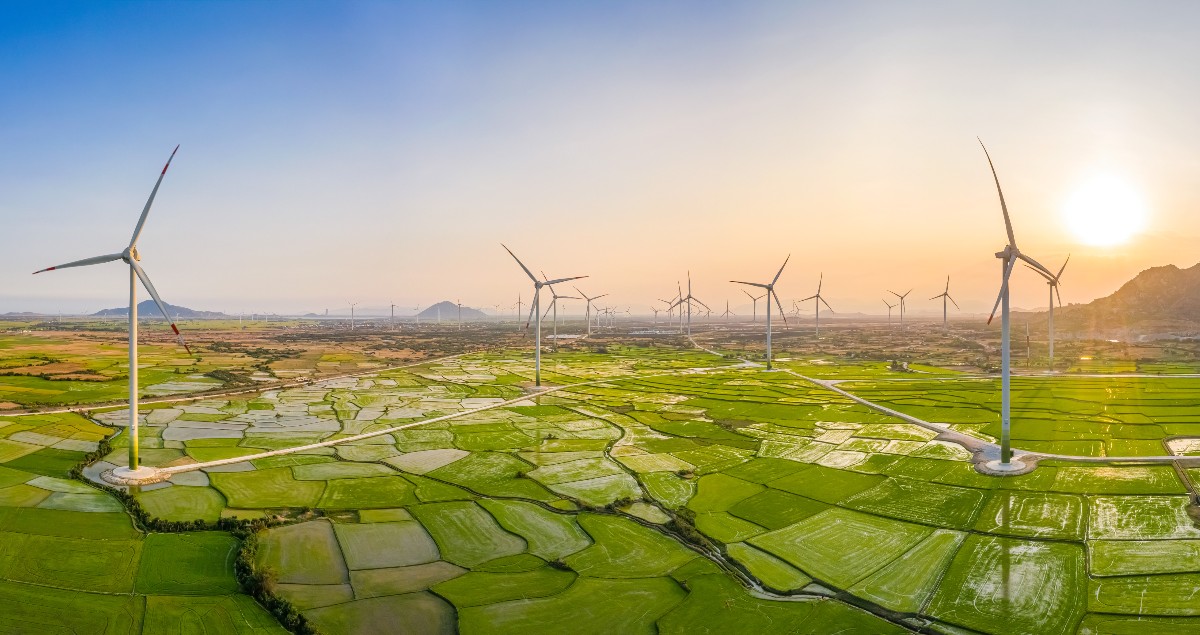 This article was licensed through Dow Jones Direct. The article was originally published on Business Times Singapore.
Some weighty policy moves across South-east Asia's clean energy front, where mostly state-owned or led companies dominate the power sector's renewables push, are set to dynamise the region's energy transition efforts.
Vietnam, which has by far the highest renewables installed capacity in the region with over 45 gigawatts, added more heft to its decarbonisation agenda when it approved a new power masterplan in May. The plan -- two years in the making -- aims to boost wind and gas energy while cutting coal reliance.
In June 2023, Malaysia said it would lift its ban on renewable energy exports to boost investments in this area. It is also set to release an energy transition roadmap to meet its net-zero ambition.
The Philippines, which created quite a buzz after it fully opened its renewable energy sector to foreign ownership, is now holding its second green energy auction to raise the clean energy mix in its coal-dominated power sector.
EY's Asean power and utilities leader Gilles Pascual said: "The remainder of 2023 will be exciting not only in Vietnam but (also) across the region with auctions in the Philippines, and expected new investments in Thailand and Malaysia.
"Singapore's Energy Market Authority is also a fascinating exercise with the private sector developing innovative cross-border solutions from Indonesia, Borneo, Cambodia and Laos."
Indonesia -- the world's fourth-largest emitter of greenhouse gases -- could see more investments unlocked in the renewables space as a result of the Just Energy Transition Partnership scheme announced in 2022 to help fund its energy transition.
As the region's largest country and biggest emitter, Indonesia will have large sway in South-east Asia's decarbonisation outcome, said Bain & Company's global head of carbon markets Dale Hardcastle. This more so as the country has the highest technical renewable energy potential and abundant natural resources, including having the world's largest nickel reserves for EV battery manufacturing.
However, Indonesia needs to reconcile these opportunities with overcoming "acute challenges", such as a congested grid, a high reliance on coal for energy, as well as inadequate regulations that allow coal-fired power plants to be built under certain conditions, Hardcastle added.
The burst of positive developments in the region's renewables front is being driven by regulation.
Jonathan Tse, Natixis Corporate and Investment Banking's managing director who covers Asia-Pacific's energy transition and natural resources, said: "The renewables penetration in Asean has been driven by supportive regulation and tariff policies; this has been critical to get the renewables sector off the ground in these countries before the various technologies can reach grid parity."
For one, Vietnam's strong government incentives, including feed-in tariffs for solar and wind, have led to a "staggering roll out" of renewable energy in the last five years. As the power market is dominated by the state-owned EVN (Vietnam Electricity), BMI's power and low-carbon energy analyst David Thoo said he expects the government to enforce its power development plan and any green pivot through the company.
"Vietnam is one to watch," said Hardcastle, adding, however, that the country also faces large curtailment risks as the installed capacity is more than what the grid can handle. For this reason, it's important that large investments are made to upgrade the grid for integration of more renewable energy.
This, said Pascual, should serve as a lesson for policymakers in the region. "A successful energy transition requires sensible planning and breaking down of siloes between policymaking and system planning," he continued.
BMI's Thoo said as Thailand faces energy security concerns led by gas supply challenges owing to greater exposure to the international market and falling piped gas from Myanmar, he expects upsides to its renewables sector, mainly biomass, waste-to-energy and solar. The Electricity Generating Authority of Thailand is driving the country's clean-energy agenda, notably the installation of large-scale floating solar projects at hydropower dams.
Singapore's power market, widely regarded as the most liberalised in South-east Asia, could serve as a "catalyst" for the region's renewable developments, Thoo reckoned. Given its size and resource constraints, the city-state is pursuing regional cooperation and has inked deals with Laos, Indonesia and Cambodia as part of a plan to import 4GW of low-carbon energy by 2035.
For Deven Chhaya, partner at KPMG in Singapore, who leads infrastructure advisory services, the Philippines is another country to watch as it explores the untapped potential of offshore wind energy. It has been estimated that the country's offshore wind power potential is more than 150GW with less than 1 per cent of energy already harvested, he pointed out.
Pascual said the latest developments are encouraging signals that the region is committed to its climate targets, with a pipeline of opportunities for developers and investors as well as a reminder that global and regional coordination is a "must if we are to collectively decarbonise our electricity sector".