Biden commits $1 billion to creating clean hydrogen sales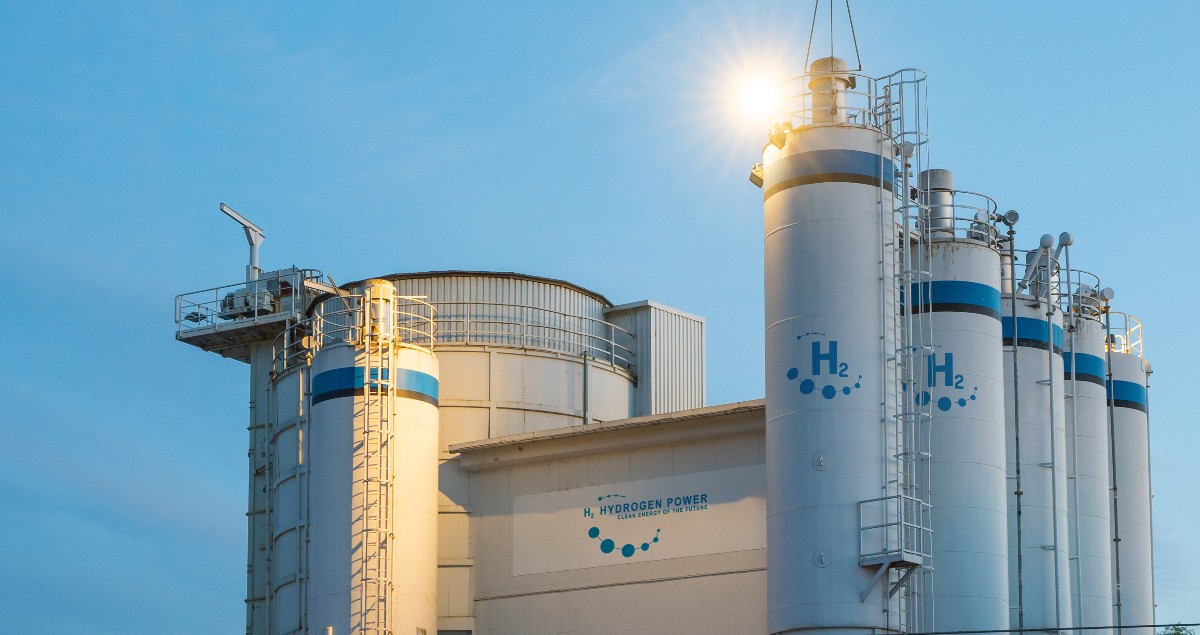 This article was licensed through Dow Jones Direct. The article was originally published on The Houston Chronicle.
The Biden administration will commit $1 billion to creating a government-backed financial entity to guarantee clean hydrogen sales, as it seeks to bolster the still-nascent industry, the Department of Energy announced in July 2023.
The move is designed to create a guaranteed market for clean hydrogen projects, to draw in investors who so far have been reluctant to sink money into creating a product viewed as vital to reducing global greenhouse gas emissions but for which there is currently a limited market.
The Biden administration has already announced plans to spend $7 billion to develop a series of hydrogen hubs around the country, creating networks of clean hydrogen production and customers — with Houston and the Gulf Coast viewed as a likely location for at least one of the hubs. But so far, getting those customers to commit to paying a premium for hydrogen that emits minimal carbon dioxide is proving difficult.
"Demand waits until they see the supply is there before they start buying," David Crane, undersecretary for infrastructure at the Department of Energy, said in an interview. "While the government is putting a lot of money into these hubs, the private sector is being asked to put even more money in. And they need confidence they're going to have offtake support for a few years."
Clean hydrogen fuel, made by running large amounts of electricity through water or by separating hydrogen molecules from natural gas and storing the carbon emissions underground, is being targeted by governments worldwide as a replacement for diesel fuel used by trucks and ships, as well as existing hydrogen production.
But progress has been slow.
In a recent report, the White House Council of Economic Advisers warned that of the projects announced as of late 2022 — totaling 12 million metric tons of production — only 10 percent of that potential capacity had reached a final investment decision. The council pointed to a "lack of near-term demand certainty" for the dearth of projects moving ahead.
Under the demand-side support outlined by the Biden administration, the yet-to-be-named financial entity would help to reduce the price gap between clean and standard hydrogen either by guaranteeing a price or by buying the clean hydrogen in bulk and reselling it, or some other mechanism, Crane said. Similar initiatives have been undertaken by countries such as Japan, Germany and the United Kingdom.
"Demand-side policies for clean hydrogen are the missing ingredient for market takeoff," said Brett Perlman, CEO of the nonprofit Center for Houston's Future, which is working with large companies like Royal Dutch Shell and Chevron to develop clean hydrogen facilities in Houston. "Houston can lead in helping to create these markets."
The move comes amid criticism that government incentives to date, which include a tax credit worth up to $3 per kilogram of clean hydrogen, do not provide sufficient incentive for existing and potential hydrogen customers to make the switch to clean hydrogen.
A report this year by Energy Futures Initiative, founded by Ernest Moniz, energy secretary during the Obama administration, found a substantial "cost gap" between what industrial users like refineries and petrochemical plants pay for hydrogen and what they are likely to pay for clean hydrogen.
"A demand signal (for existing hydrogen customers) doesn't exist in the United States right now and that's what everyone is working through," Alex Kizer, senior vice president for research at the nonprofit Energy Futures Initiative, said at the time.
The Biden administration is hoping to alleviate those concerns through the new financial mechanism, which is expected to be up and running next year and help create a freely traded market for clean hydrogen, like what exists for natural gas and petroleum-based fuels.
Now hydrogen is largely produced on site by refineries and petrochemical plants, but the Department of Energy envisions a system like what exists for buying and selling oil and natural gas, with open-access pipelines and storage facilities, Crane said.
"We actually studied how the Henry Hub became the trading hub for natural gas," Crane said, referring to the gas distribution hub in Louisiana. "This is about creating a liquid market for clean hydrogen."