A Transition in Phases - Asia Pacific's Path to Decarbonization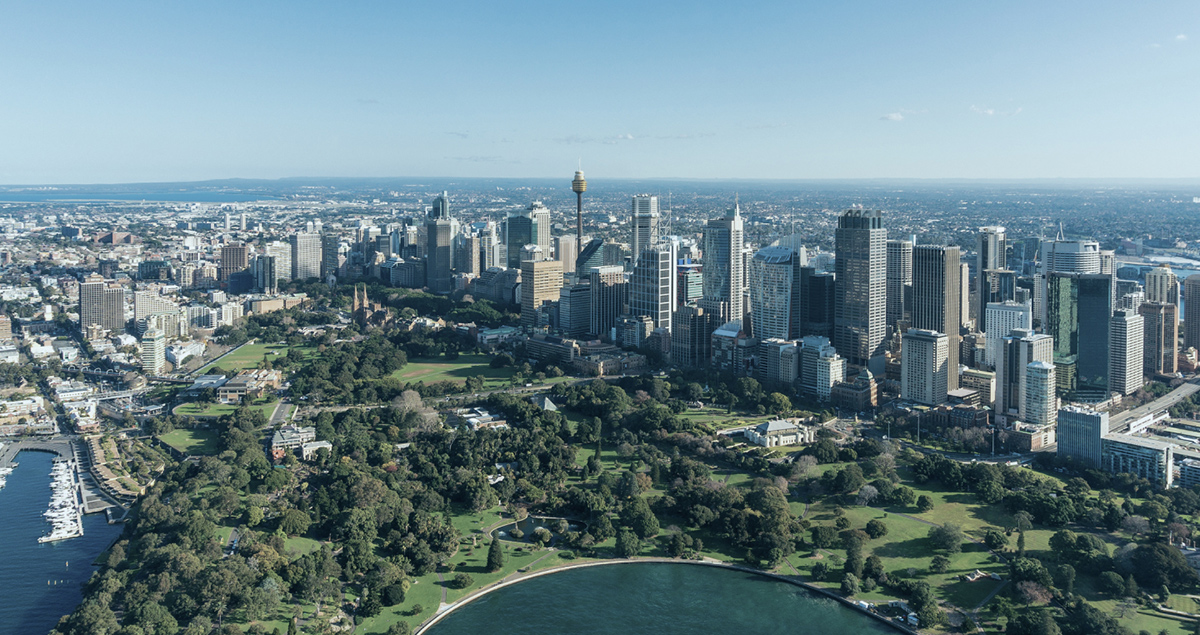 This Article was first published on Bloomberg on March 22, 2022.
The Asia Pacific (APAC) region plays a central role in the battle against climate change. Responsible for more than half of global CO2 emissions, the region must swiftly reduce its reliance on coal and fully embrace decarbonization.
Governments, businesses and investors across APAC have taken the need for urgent action to heart. They invested a record US$368 billion to facilitate the energy transition in 2021, up 38% from the year before. While strong momentum bodes well, the region's economies face unique challenges and needs. In turn, accelerating the energy transition requires a diverse range of solutions. Mitsubishi Heavy Industries (MHI) Group has the technology to support this transition.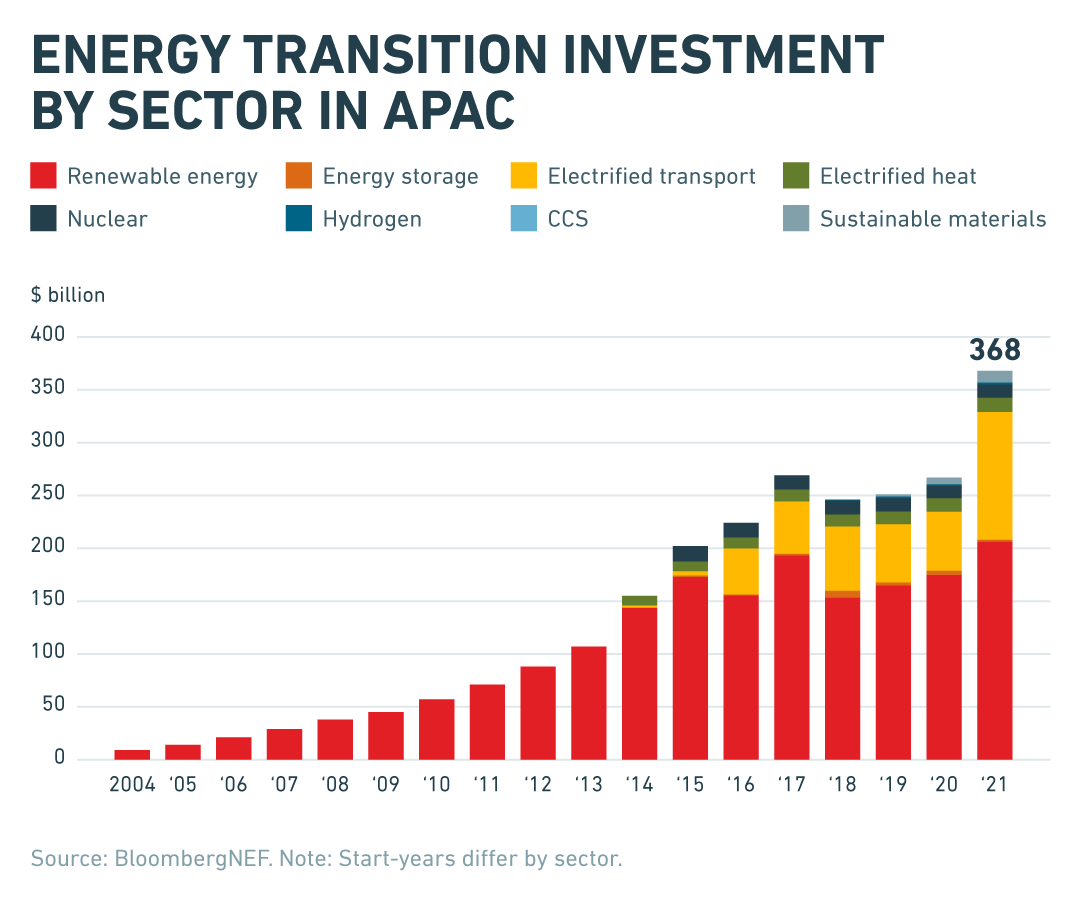 Three different phases of transition
Grouping countries into three broad categories provides prospective. Phase 1 countries are in the early stages of the energy transition. They rely heavily on coal and thermal power. Phase 2 countries have already transitioned to gas and are setting aggressive renewable energy targets. And Phase 3 countries are at advanced stages of the transition and well positioned to export green energy.
A closer look at the present situation in a handful of APAC countries outlines potential decarbonization pathways.
Phase 1: From Coal to Gas
Emerging economies in Southeast Asia comprise a large share of Phase 1 countries. Coal still forms the backbone of the region's power sector. And several countries have a significant number of jobs tied to the coal supply chain. In 2022, BloombergNEF expects the region's emissions to surpass 2019 levels as energy demand rises.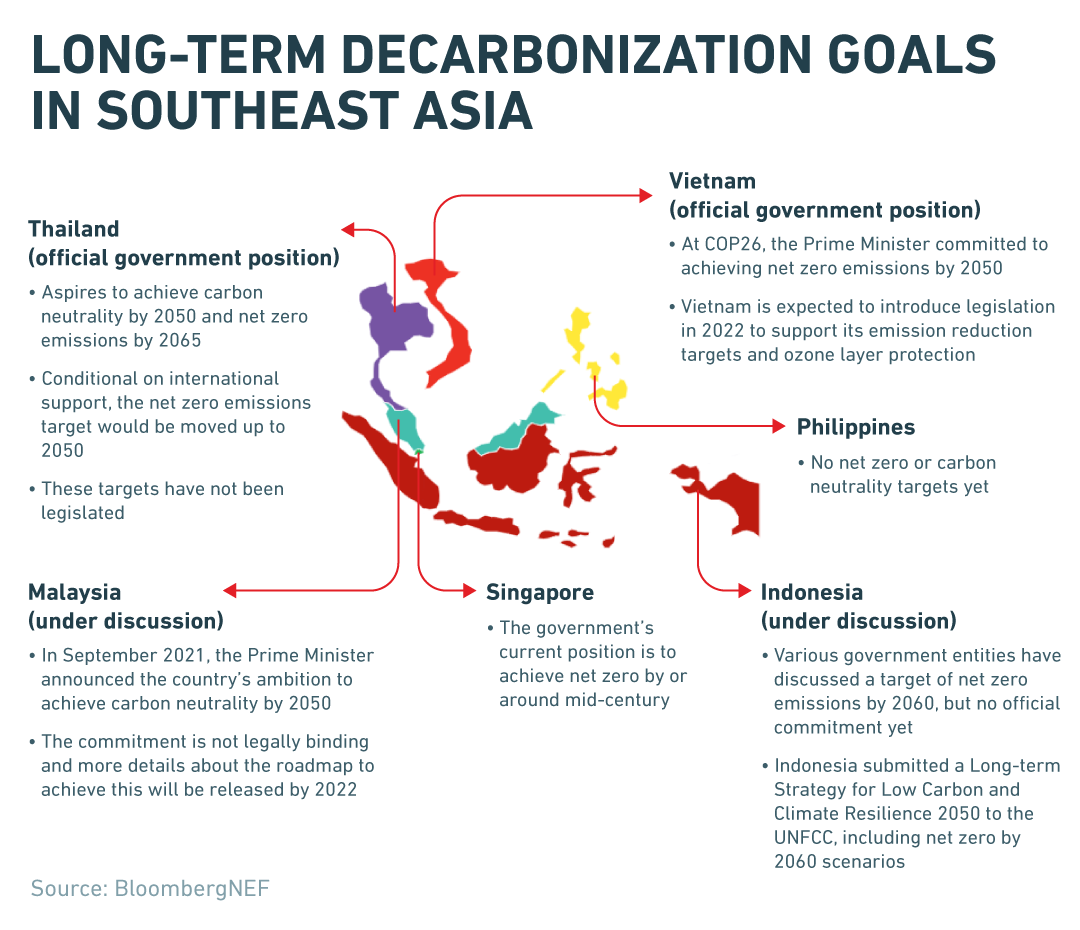 Shifting into South Asia, India finds itself in a similar situation. It added 113.7GW of new coal-fired power-generating capacity in the decade preceding 2020—more than any other country except China. Power sector carbon emissions may rise this year as higher coal electricity generation will be needed to meet rising electricity demand.
"The best strategy for Phase 1 countries is to focus on increasing energy efficiency and reducing consumption," says Yoshiyuki Hanasawa, Executive Vice President, Chief Regional Officer, Asia Pacific and India at MHI. "They should also start the switch from coal to gas–and particularly liquid natural gas–by creating a gas value chain, including transportation, storage and stable end demand."
Phase 2: From Gas to Renewables
Phase 2 countries include Singapore and Malaysia. Singapore generates around 95% of its energy using natural gas, while Malaysia ranks among the world's largest natural gas producers and exporters. Both have net zero ambitions, yet hurdles remain.
"Big technology firms, whose data centers Singapore wants to host, insist that such centers are powered entirely by green energy," Hanasawa says. "But geography is not always on our side. As a small island, Singapore has limited land available to cover with solar panels or wind turbines. MHI Group is working with the government and local firms such as Keppel Data Centres to explore producing or importing alternative fuels like hydrogen to power these data centers.
Phase 3: Prioritizing Renewables
Australia is APAC's leading Phase 3 country. It absorbs 58 million petajoules of solar radiation per year—10,000 times its annual energy consumption and has the highest uptake of household solar globally. Australia is working to become a green hydrogen export powerhouse. And abundant natural resources including lithium—a key component of electric vehicle batteries—position Australia to contribute to the energy transition at a global level.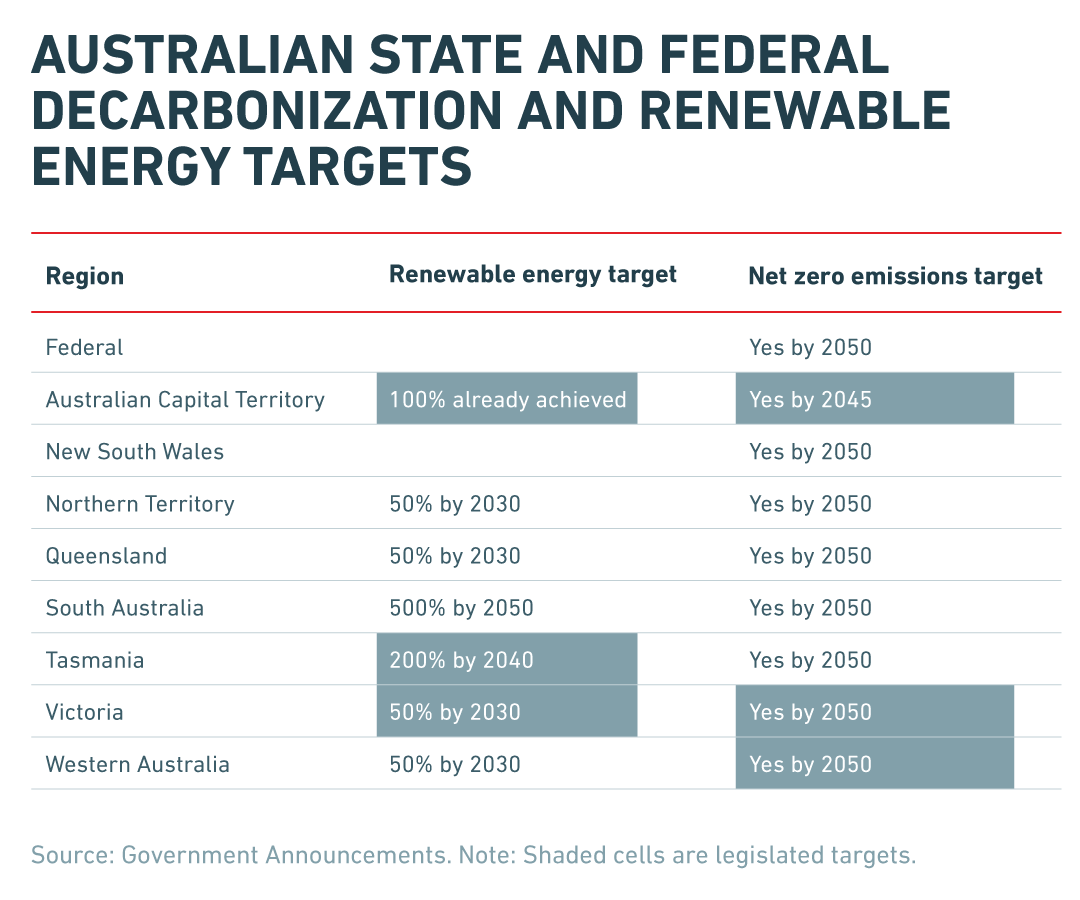 "Australia is already well advanced in its energy transition and aims to become a major exporter of green energy, targeting markets like Japan, South Korea and Singapore – even Europe," Hanasawa says. "Our task, as I see it, is to provide technical and financial support to accelerate these efforts."
Diverse Solutions for Unique Challenges
With long-term expertise and market-specific knowledge, MHI can help governments and corporations across APAC tackle their unique emissions challenges. Central to that is the company's extensive technology portfolio across natural gas, carbon capture, geothermal power, biomass, hydrogen and more.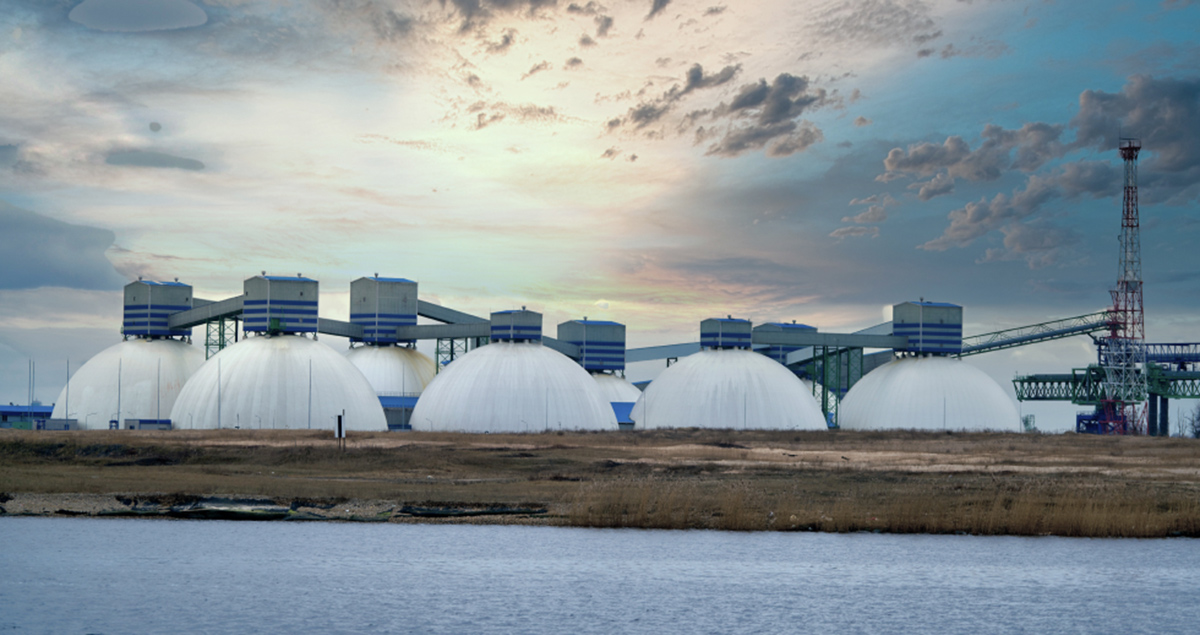 Natural Gas
Transitioning to natural gas is a logical first step for Phase 1 countries. Gas emits 50-60% less CO2 than coal when using the latest technologies. BloombergNEF expects a 35% increase in liquefied natural gas demand in Southeast Asia this year led by Vietnam and the Philippines.
To succeed, Phase 1 countries must build robust natural gas value chains. Solutions from MHI - a founding member of the Asia Natural Gas and Energy Association (ANGEA) - empower that transformation across natural gas exploration, production, transportation and utilization.
In Indonesia, for instance, Mitsubishi Power, a power solutions brand of MHI, recently completed the installation of a 500MW natural gas-fired gas turbine combined cycle (GTCC) power generation system for the Muara Karang Power Plant – part of the government's project to boost power supply capability to 35GW.
Hydrogen
Hydrogen holds tremendous promise as both a source of clean energy and a way to decarbonize hard-to-abate industries.
To help realize the hydrogen economy, MHI made a capital investment in H2U Investments—the leading developer of green hydrogen and green ammonia projects in Australia. By leveraging Australia's abundant renewable energy resources, this will lay the foundation for commercial production and export of green hydrogen and green ammonia to other countries to drive industrial decarbonization.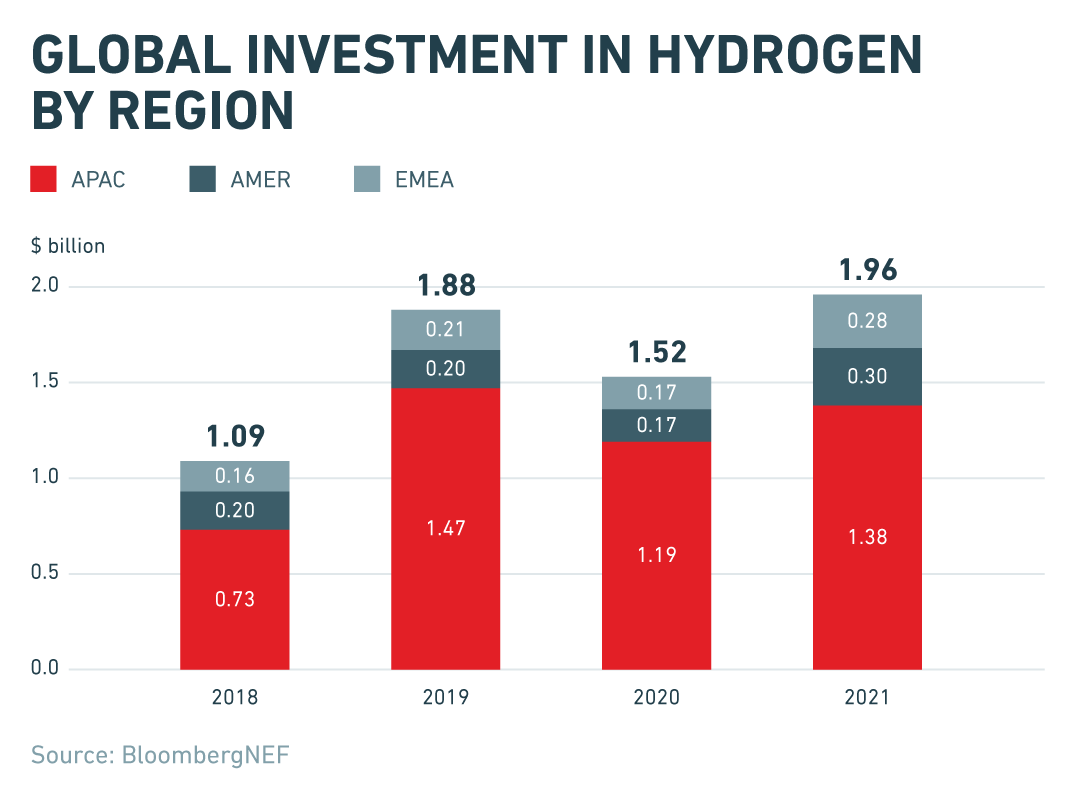 While advances in production underscore progress, widespread hydrogen adoption will not come overnight. Interim technologies such as Mitsubishi Power's cutting-edge hydrogen-ready gas turbines foster a step-by-step transition with their ability to generate electricity on a 70/30 gas/hydrogen mix. The company is also working towards commercializing 100% hydrogen-fueled turbines within the decade.
Also, transporting and storing hydrogen remains an industry challenge. Low volumetric energy density means storing a fixed amount of energy in the form of hydrogen requires 3-4 times more space than storing it in the form of natural gas. Nonetheless, hydrogen can help ensure reliable power, especially for grids that may face issues around variable renewable energy intermittency. Mitsubishi Power's HydaptiveTM solution supports the whole green hydrogen ecosystem – electrolyzer, storage mediums and gas turbine. It enables renewable energy to be converted into hydrogen, stored for an extended period and converted back to electrical energy using a hydrogen gas turbine.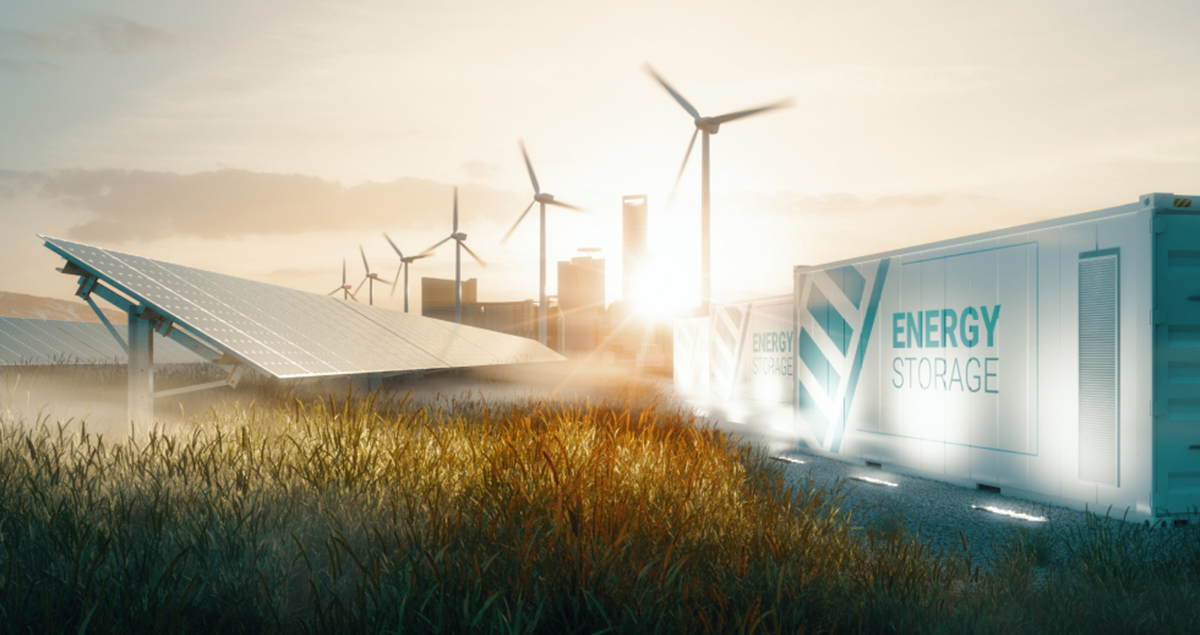 Storage
Intermittency remains a challenge for renewable energy adoption. The sun doesn't shine at night, and the wind doesn't always blow. Further, solar and wind energy potential varies across the region. Countries that rely too heavily on variable renewable energy may stumble when demand exceeds supply. In turn, transitioning to renewables requires short and long-term energy storage solutions.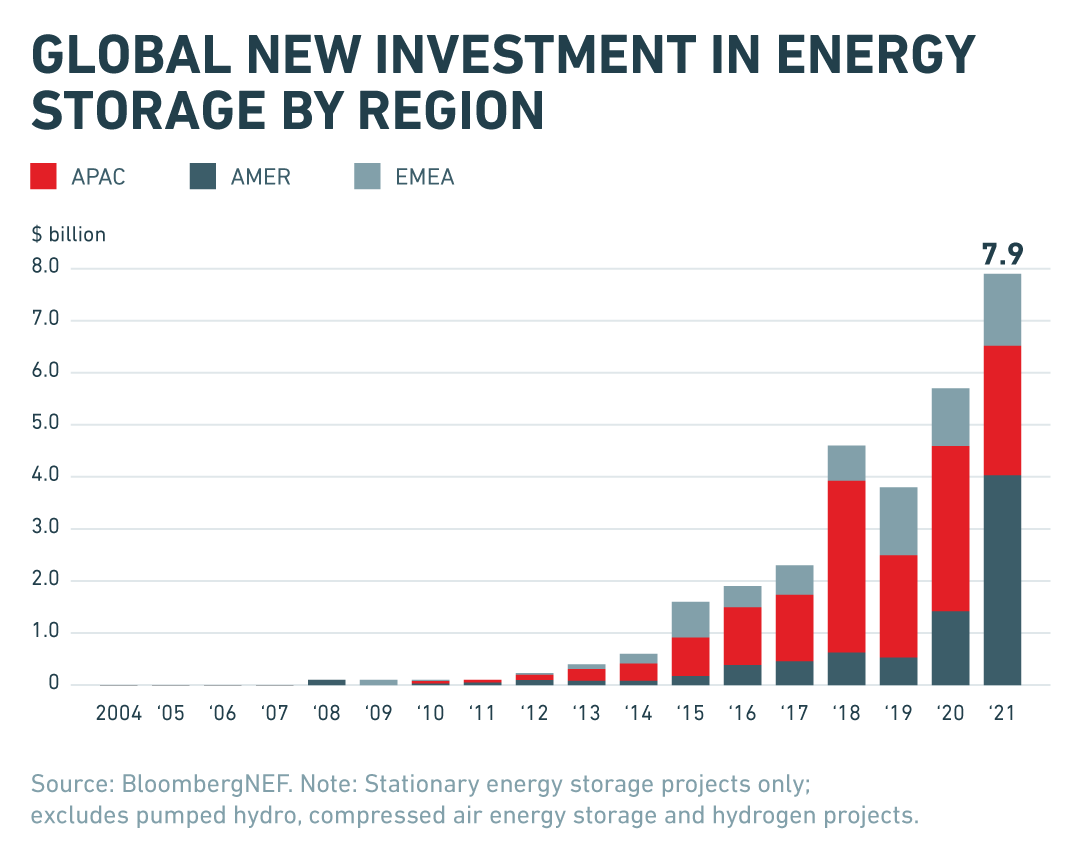 Battery Energy Storage Systems (BESS) enable a more sustainable energy transition and will prove vital for APAC's Phase 2 and 3 countries in the near term. Already, Mitsubishi Power has deployed over 1,300MWh of BESS globally, supporting energy and system management, grid reliability and decarbonization.
Taking a long-term storage example from the U.S.—another Phase 3 country—Mitsubishi Power partnered with Magnum Development on the Advanced Clean Energy Storage project in Utah.
Now the world's largest renewable energy storage project, it leverages salt caverns that are each capable of storing enough green hydrogen to provide 150GWh of clean energy.
CO2 Solutions
Technologies for capturing CO2 such as Carbon Capture, Utilization and Storage (CCUS) are also vital to decarbonize hard-to-abate sectors across APAC regardless of which phase the host country is in. CCUS also provides the only path to quickly scale hydrogen production by creating blue hydrogen from natural gas and sequestering its carbon component.
New solutions promise to improve the transparency of the CCUS value chain and enhance viability of CO2 as an industrial input. While MHI is working to expand its carbon capture product lineup by 2023, one key project highlights the potential.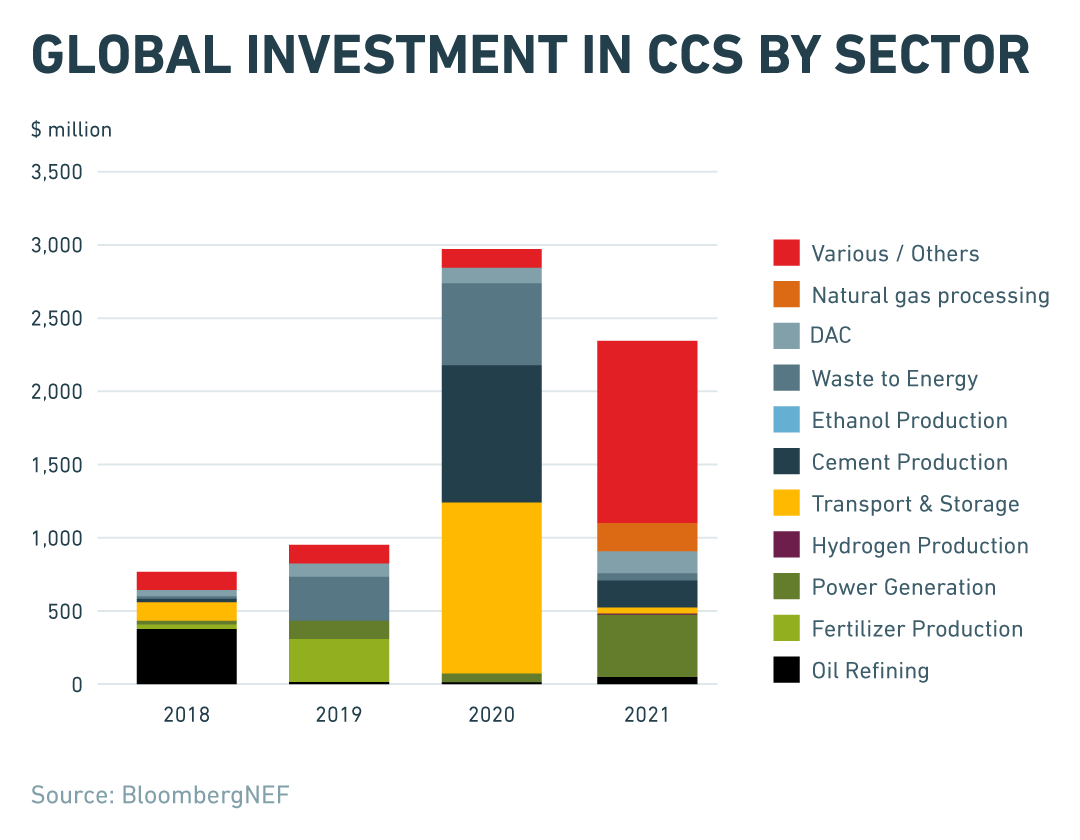 Through its partnership with IBM, MHI is developing CO2NNEXTM—a digital grid to connect the CO2 value chain. Currently, recovered CO2 is either stored and processed at a disposal cost, or traded as a feedstock. By digitalizing the value chain, CO2NNEXTM makes it possible to optimize recovery, transport, storage, distribution and conversion. The solution will advance the transition to a new society in which emitted CO2 is utilized as an industrial input.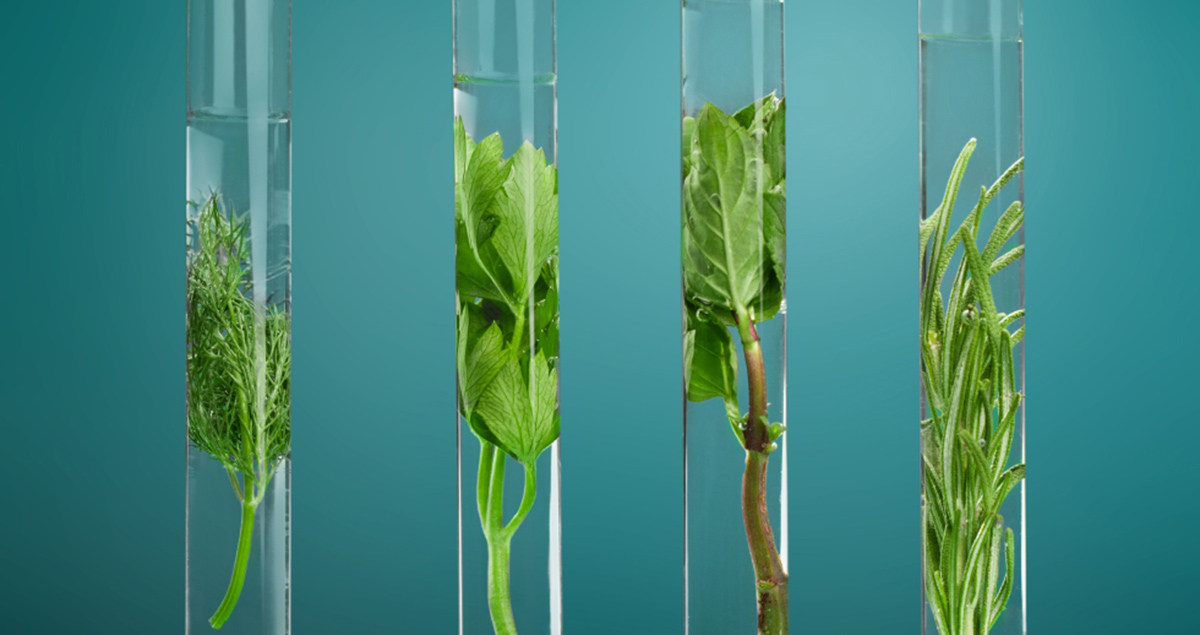 Geothermal and Biomass
Geothermal's power potential remains under realized. In 2020, global electricity generation from geothermal increased around 2%—undershooting what is required for a net zero by 2050 scenario. Costs and pre-development risks are significant and common challenges. Overcoming those challenges would be a boon for Phase 1 countries including Indonesia and the Philippines—two of the world's top producers.
In 2021, Turboden, a part of MHI group, received an order for 29MW worth of binary cycle power generation equipment to a geothermal power plant in the south-eastern part of Luzon Island in the Philippines. MHI also contributed to the 255MW Darajat Geothermal Power Plant in West Java, Indonesia.
In addition to geothermal power, biofuels offer another tool to realize a cleaner future. Annual demand could grow 28% by 2026, reaching 186 billion liters with Asia accounting for nearly a third of production. To that end, Mitsubishi Power signed a memorandum of understanding with Indonesia's state-owned electricity providers and two of its subsidiaries to promote the adoption of biomass co-firing at the country's thermal power plants. Embracing a broader mix of alternatives will empower Indonesia to advance its journey to lower emissions.
The Way Forward
The APAC region is steadfast in its commitment to realizing a net zero emissions future. To get there, different countries need different solutions and a partner who understands their unique challenges. That's where MHI comes in.
"It doesn't make sense to talk about a one-size-fits-all approach when it comes to the energy transition in APAC," Hanasawa says.
It is this ability to collaborate with many different partners, to establish personal relationships and to understand the needs of all stakeholders that is the core of MHI Group's work and the reason for our success in the region."
(All information was the latest available at the time of publication in March 22, 2022 and do not reflect any developments since then.)